Guidelines

The items that Warm Hands collect get sent to children in very remote communities. These locations experience very long, cold winters and tend to have short, cool summers.

Fiber

: Wool/animal fiber is preferred. However, for blankets we accept both wool and acrylic items. Please label your items so they will be washed appropriately.

Sizing

: Please focus on larger sizes.


Babies born in these communities are 10 pounds or heavier.
Children tend to be husky.

Baby blankets should be 35 inches square or larger

Coverage

: Items should be made with a focus on coverage and warmth. Solid stitches, long sleeves, ear flaps on hats, tall socks, etc. See the Patterns page or our Ravelry group for pattern ideas.
Colours

: Please try and avoid white or very light colours since they show dirt very easily.
Pairs:

Please use scrap yarn to tie socks and mittens into pairs.
Labels

: Please label items with washing instructions. If you feel comfortable, also include your name/city. This helps create a connection with the recipient. We have print at home paper labels that you can use to tag your items. We currently have updated labels to celebrate the contributions of Pat from Des Moines who passed away in early April.
If you attach a note that an item is 'Hand Wash Only" and the item is a sweater, vest or blanket, we will sew in a tag before we send the item off. If you want to order tags yourself and add them to items before donating them to us, you can obtain them from the MountainStreetArts ETSY store.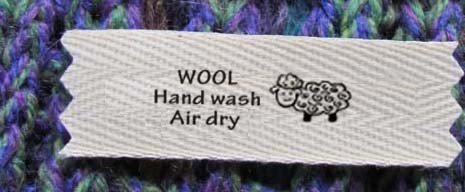 Items needed
Vests
Sweaters
Hats
Neck warmers (no scarves please) Note: We always get tons of hats and very few neck warmers.

Socks

Baby blankets (35 inches square or larger please)
Lapghans for the community elders
Toys (hand made, not store bought please. Hand made items are more durable)

Note:

In the past members of the Ravelry group have created group blankets. People donate

10 inch squares

(knit or crochet) and one member seams them together and adds an edging. If you would like to donate squares towards our next campaign, please look for a topic about a group baby blanket on our Ravelry group.